This International Women's Day, we are shining a light on the women that make Ray White great. Get to know one of our top women, Ray White Rural Dayboro | Eumundi selling principal Vicki Pain.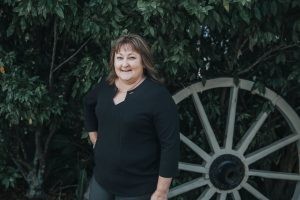 Why real estate and how did you start in the industry?
It was 100 per cent a joke! After running my own business designing and selling a ladies country clothing range I was looking for a change. A friend noticed an ad in the Courier Mail about Ray White recruiting, he said I should look into it and 15 years later I am still with the company.
How does your usual day look?
With two hectic offices, apparently I am always on the phone or in the car!
What do you enjoy most about being with Ray White?
Being a part of a large network.
What makes real estate different?
You just never stop learning and every day is a different day with different things going on.
Tell me about a unique success story?
A recent auction I achieved $1,000,000 in a single negotiation. The bidding stopped at $4,500,000, our marketing produced 25 registered bidders, 83 inspections and 170 enquiries, and as I couldn't contact all registered bidders when the auction stalled I actually texted the active buyers and managed to increase the bidding to $5,500,000 until it was sold under the hammer!
What's the one thing you know now, that you wish you knew when you first started out?
I would do it all differently. Starting in real estate I lacked confidence and belief in myself.
Real estate has taught me so much.
Where do you see yourself in the next 12 months?
Spending more time assisting my staff and helping them achieve their goals.
What are your goals?
Developing and growing our offices, but more importantly assisting my staff to become the best that they can be to both themselves personally and their careers. One of the most rewarding things about being a leader is seeing the change in confidence levels in each individual staff member as they take on some of the most challenging days of their lives to the most rewarding days of their lives.
Are there any other Ray White women who inspire you and why?
Megan Jaffe – Ray White Remuera, Sonya Treloar – Ray White Bridgeman Downs, Roxanne Paterson – Ray White Bracken Ridge, Dee Braithwaite – Ray White Hunter Valley, Dee and I have stood together in the top 10 agents in the rural network for the past two years.
What advice would you give to women starting out in the industry?
Just do it, if you have spent your life raising children and navigating life with your husband then you have every skill in negotiating you will ever need.